Every year I put together a nice amount of races starting sometimes with gravel races (see gravel page), followed by Mountain Bike Races, and finishing with Cyclo-cross races.  Below I have information on some races that I do with results!  You can also follow me on Strava here https://www.strava.com/athletes/bikelifewithrob.  Also to connect better and keep up on all race footage as well as other cycling stuff, subscribe to the YouTube channel Bike Life with Rob!
This page will stay open, but may not be as up to date as the YouTube channel.
MTB training plans, new revised plans are up to get you in the best race shape for that particular race.  For current non 100 mile race plans, make sure you are at least 8 weeks away from your race, preferably 9 or 10 weeks. Check out the Mountain Bike Endurance plans as well, there are also some great tips in the plan to help you crush it!  If you want a more personalized approach, I'm available for personalized coaching.
The News tab may also be behind as the YouTube channel covers things better, instead of reading you get to watch!
YANKEE SPRINGS TT
The Yankee Springs Time Trial at Yankee Springs State Park in Michigan is an amazing race!  My first and second year I raced in the sport category and posted a time just under 54 minutes my first year and just under 48 minutes my second year.  IN 2017 I decided to race all my races Pro/Elite and that is what I did.  @017 brought on a couple flat tires but still managed to do well.  In  2018 I placed 13th, be sure to check out the NEWS page for updates on races and other cool stuff. Be sure to get to the next TT at Yankee, it draws more than 700 racers each year from the beginner to the fastest guys in the state! Check out the footage of the 2019 race below!
MUD SWEAT BEERS

http://www.mudsweatandbeers.com 
2016 was the first year I tried the Mud Sweat and Beers race (part of Fat Tire Festival up near Traverse City, MI) and I was very glad I did as I took the overall win in the sport category with a time of 1:22:45.  2017 was my second year racing this event in the Pro/Elite category, I spent 8 weeks of training for this race, putting in the time to do well. I had an epic race here and placed 10th with a time of 1:13:55 and averaged 17.86 MPH!  2018 brought on another similar result, with a few more faster guys in the field I was happy to place 14th, once second out of 12th with a time of 1:31:47.  This course was quite longer than previous years.  Check out what happened in 2019 by watching the video below!
ARCADIA GRIT & GRAVEL
2017 was my first year doing the race, I raced the Pro/Elite category.  I had a good time and will probably be back. The toughest part of this race is the climb for 1.5 miles, as you know in Michigan, that is a lot!  The singletrack is amazing!  I think this race is really around 27 miles, but who's counting!  I did pretty good at this race after losing the lead group in the first section of singletrack, I was able to gain ground on them in the second and third sections of singletrack before catching them on the huge downhill about 3 miles before the finish.  I finished 12th, only 12 seconds behind the winner.  For me this was a win, I have never come in with the lead group in this level of racing.  In 2018 I lost the front group right away and was never able to pull them back in, I did manage to pull out 12th position again!  In 2019 I decided to skip this race and let my back heal up.
HANSON HILLS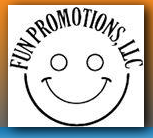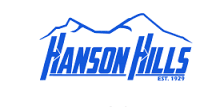 http://www.funpromotions.com/eventinfo/hanson-mmba.html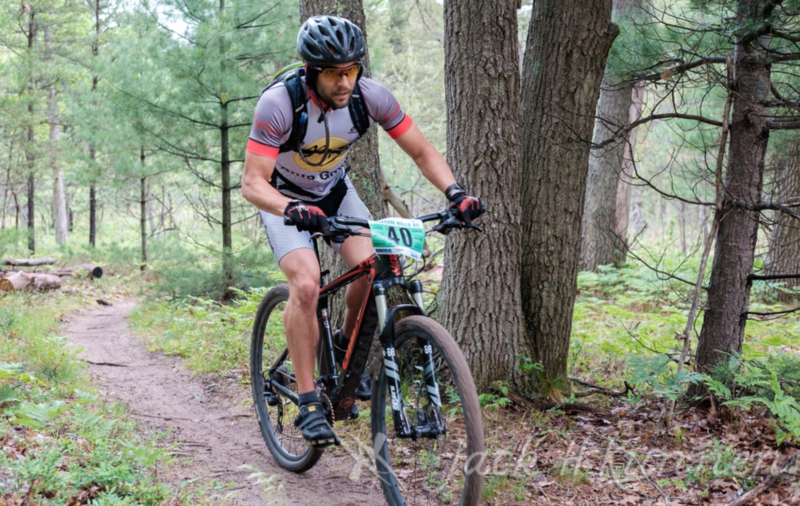 The Hanson Hills MTB race up near Grayling, MI is blast!  Just don't expect to get a KOM up here, up north!  In 2015 this was the first race I won my age group in, and in 2016 I was 1st overall in age group and 1st or 2nd overall in the sport class.  I did miss the 2017 race and 2018 race and I do not want to miss another year!  2019 I did make the race, check out the footage in the video below!
LUMBERJACK 100

 http://lumberjack100.com
Michigan's original 100-mile mountain bike race! The Lumberjack 100 always takes place on the third Saturday in June.  The Lumberjack 100 will once again utilize a 33-mile loop through Michigan's beautiful Manistee National Forest and the Big-M Ski Area. The Michigan style single track is composed mostly of hard pack trail, occasional sandy sections, and fast rolling terrain offering twists and turns that demand constant power, and total concentration as the trails quickly turn to nothing more than green blurs of forest. (If you're expecting easy, fire-road coasting, look elsewhere!) Ninety percent of the 33-mile, 3-lap race is comprised of this single track that will eventually push racers over 9,000 feet of total elevation gain.
2017 was my first year attempting this, and maybe my last.  I went it with not enough endurance training as I had been racing shorter races.  I did pretty good the first 2 laps and even into the third lap.  With about 10 miles to go, I had a cramp come on in both adductors slowing me down to a crawl as I told a friend to go on without me. This turned into a burning bathroom stop, then light headedness, then unable to consume any fluids, then sick to stomach, walking and not riding. more stopping…  I really didn't think I was going to make it to the finish at one point. I did manage to ride downhills and carry as much speed as a could on the flats, walk the hills, and made it across the finish line on my bike and in under 8 hours which was my goal.  This will probably be the last time I do an endurance race like this, the door is pretty much closed do to the time commitment you need for this kind of race.  Check out the website if this is your thing, and be sure to check out the race footage below, my buddy Josh is on the top and my buddy Jeff is on the bottom. Was lucky to be able to ride most of the race with them.  One thing I would recommend if you are going to do this race as I think it was part of the reason I was unable to eat enough, bring toilet paper with you.  They only had a few ports-johns set up for a lot of people. I did manage to get to the bathroom 40 minutes before the race, but with 15 minutes to go, nerves had me ready to go again, but the line was way too long if I was going to make the start.  So, if I would have had some TP, I could have run off in the woods and hung out at the bears port-a-john if you know what I mean.
SWEAT SHAKER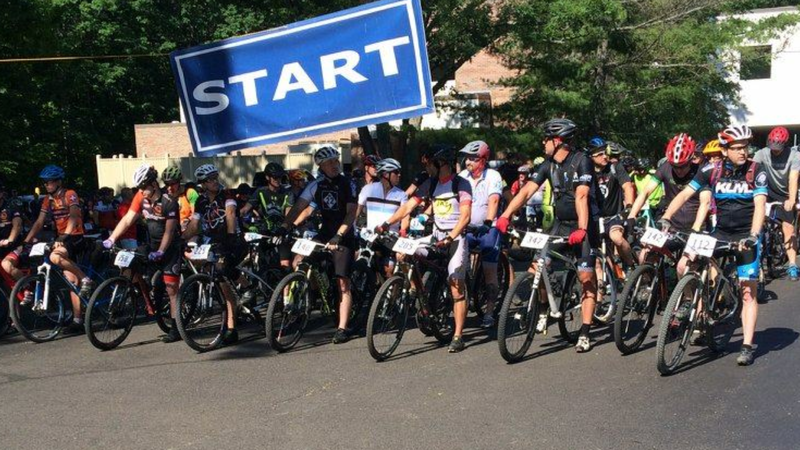 I missed the 2015 Sweat Shaker MTB Race at Mid Michigan Community College but was able to ride it in 2016 and was able to pull 1st overall sport and in age group even while trying to find the finish!  In 2017 I was still recovering from the LJ100 but still decided to race because I knew I was going to take some time off and let the body recover and heal up.  2017 was a fun pro/elite race, I did not try to kill myself, we started and I stuck in the back of the pack.  The pack pulled away from me and one other guy, we also left one guy as well.  In the first lap we passed 2 racers, leaving us in 5th and 6th position.  On the second lap towards the finish we noticed another rider gaining on us so we kicked it down, and at the finish I was able to squeeze by the guy in front of me for 5th place.  Check out the action in the video below.  Another fun course and a race you don't want to miss.  For 2018 I did miss this race due to rain and my decision to not race, and in 2019 we were on a family vacation in Colorado.
BIG M CHALLENGE
I raced the Big M Challenge MTB Race in the Manistee National Forest in Wellston, MI in 2015 and bonked!  I tried to use caffeine during the race and that mixed with the heat absolutely did not work.  I missed the race in 2016, and 2017 decided to do it because my son wanted to race in the kids race!  HA, I signed him up for the beginner race on accident, so he had his first taste of tough singletrack!  I was not ready for the race at BigM due to taking time off, but still enjoyed the race and the venue!  In 2018 I did this race and did fairly well, better than the previous year, 2019 was good as well and landed on the podium, check out the video!
ORE 2 SHORE
Ore 2 Shore Mountain Bike Epic Hard Rock race (O2S) starts in Negaunee, MI and finishes in Marguette, MI.  This is a race I tried for the first time in 2016, a longer MTB race of 48 miles, and the largest mass start MTB race in Michigan. The race uses a good mixture of terrain which made it go by faster than I thought, the beautiful scenery also helped.  There is definitely different terrain in the U.P.!  I finished as the 49th male with a time of 2:40:20, not sure what I was in age group.  I did not race this in 2017 due to time off and not being ready to travel that far for a race.  2018 I tried getting into the race too late for a preferred start and did not race.
GLACIAL HILLS CHALLENGE
The Short's Glacial Hills Challenge XC in Bellaire, MI is a race that I really wanted to do the race in 2016, but I was on the mend from an overuse injury and the amount of rain that fell just prior to the race made me sit it out.  In 2017 I did the race in the Pro/Elite Category and took 3rd only because the guy in front of me missed the turn to go to the finish. I put together some cool footage of the race.  2018 was a great race for me, one of my better races of the year. 2019 did not go wrong either landing on the podium with fast guys!  Check out the footage from below. This course is a super fun flow course so make sure you check it out, if you have not been there I recommend you get up there and ride it!  Need a training program to get faster?
ADDISON OAKS
The Addison Oaks Fall XC Race in Leonard, MI is another great event, it's a must  In 2015 I raced this race in the sport category, not sure on results, although I thought I was 2nd in age group.  In 2016 it was later in the season, I had achieved my goal to win the MMBA CPS in my age group in the sport category, so this race I did race at the expert level placing 6th overall expert and 3rd in my age group, good enough to podium!  In 2017 I raced the pro/elite race and took 7th in a tough field.  2018 didn't go very well for me, I flatted out during this race, but ran for 45 minutes to finish the lap to get my tire fixed and ended up still completing the race for points.  In the end I was not able to get enough points for the series with too many DNF's due to bike issues.  This is actually a race venue that you could make into a little family weekend camping trip, as they do have camping and kids races!
PEAK2PEAK
In 2016 I was going to race the P2P MTB rce in Thompsonville, MI but my schedule was full, so in 2017 it was on my schedule.  I did race but ended up having to drop out with low back spasms due to overtraining.  2018 showed up, the weather the day before looked to be good for race day.  Well, it rained all night, started snowing in the morning as the temps dropped, and the course was brutal.  I watched people come in with broken bikes, and saw a few come down the ski hill without brakes.  After talking with a few people I decided for bike and self preservation.  2019 I almost broke into the top 10!  Watch the video below to see how things panned out.
ICEMAN COMETH
The Iceman Cometh Challenge MTB Race starts in Kalkaska, MI and finishes near Traverse City, MI is the ultimate mountain bike race in Michigan, and quite frankly, one of the best around as it draws some of the best Pro riders around.  You never know what the weather will be like, you never know how the last few miles at the finish line will be, and you will not know the conditions.  My first year in this race was 2014 (
watch it here
), this was the first MTB race I ever tried.  My brother and I STARTED riding MTB's for fun about a month before this race.  I started in wave 27, it had rained for days before the race, It had snowed the night before, it was in the low to mid 30's for the start, and it was raining/sleeting!  Can you say muddy ass mess, I finished 1402 out of around 4000, 32nd in age group out of 82 in a time of 3 hours 7 minutes and 44 seconds.  I almost never wanted to race again…in 2015 (
see race
) I started in wave 11 which was a bump from wave 13 because of strava results.  The weather was better, still cold but dry for the most part.  I came in 520 out of around 4000, first in my wave, and 15th in my group with a time of 2 hours 1 minute and 57 seconds.  In 2016 (
see race video
) I had overdone it with pasta, too much red sauce gave me heart burn, I grabbed some antacid pills in the morning on the way to the start to try and calm the indigestion.  Long story short, weather couldn't have been better, and I did good considering the stomach issues and lack of sleep, I came in 2nd in my age group by a few seconds in a time of 1 hour 38 minutes and 16 seconds.  2017 I decided to run the Pro race in the afternoon and test my abilities.  Coming off the back spasms from peak 2 peak made for a lot of massages and physical therapy, but managed to feel pretty good by race day.  I only had to slow down a few times in the race to let my back relax, I was very happy in the end to be able to finish this race in a decent time of 1 hour and 51 minutes.  The course in 2017 was longer than previous years, the conditions were good at the start, and deteriorated as the race went on due to rain which brought slick greasy conditions to the course.  2018 marked my best performance in the ICEMAN, placing 39th in the pro field!  My highlight for this race was beating Floyd Landis and Dave Zabriskie, both Tour De France riders.  2019 was muddy for the afternoon race, check out the craziness in either the long or short version!   This is my favorite race now on the calendar.
Long version:
SINGLETRACK SHOWDOWN

http://www.singletrackshowdown.com
The Singletrack Showdown in Ludington, MI is a great way to end the MTB season.  I tried this for the first time in 2016, and I am glad I did.  The guys that put the race on, and that race are really fun and excited to race.  I was able to feel better about my last MTB race of the 2016 season and left it all out on the table racing against great competition by finishing 3rd overall in a time of 1 hour 8 minutes and 9 seconds (
video here
)! This race was also a blast this season in 2017, was almost feeling 100% and ready to go, the weather was good, so I had a green light. Last years winner was not there so I thought that I may be able to win my first overall race ever.  Started out fast as always, hit the singletrack, and a little way into the race there were only three of us. With the strong wind going out and back to the finish I decided to stick with the group instead of try and drop them.  Two people working together in the wind would more than likely catch back up.  So we came out and endured the wind together, made the last turn toward the finish, had a little mishap that made the win for me pretty easy. 2018's race was a rainy slick one, seemed to be the theme of 2018.  The race was still fun, and ended up 2nd behind Scott Quiring, A guy I was riding with had a deer fly by that came pretty close to him.
Through out the year I do tend to skip racing in the winter on fat bikes and stick to putting in mileage.  I also do some other MTB races , check out some of the different race videos.
2019 Bear Claw Epic:
2019 Lord of the Springs:
2019 Custers Last Stand:
2018 TCTF:
2018 Racing for Homes:
2018 Mohican MTB Race: